Digitally engage and
empower your patients
How does it work?

In our platform, you can create your own branded app program within a couple of weeks. Choose modules, settings, and content – then release it to your patients. It's accessible for all smartphone users.
Patients get access
Within a few weeks, your app is ready! Your patients receive an access code for your unique program and experience. Afterwards, they need to download the app and go through a simple onboarding tutorial.
Monitor your progress
Track the performance of your program and how users interact with your content through our online dashboard. Learn from the insights, improve your program, and make decisions based on data.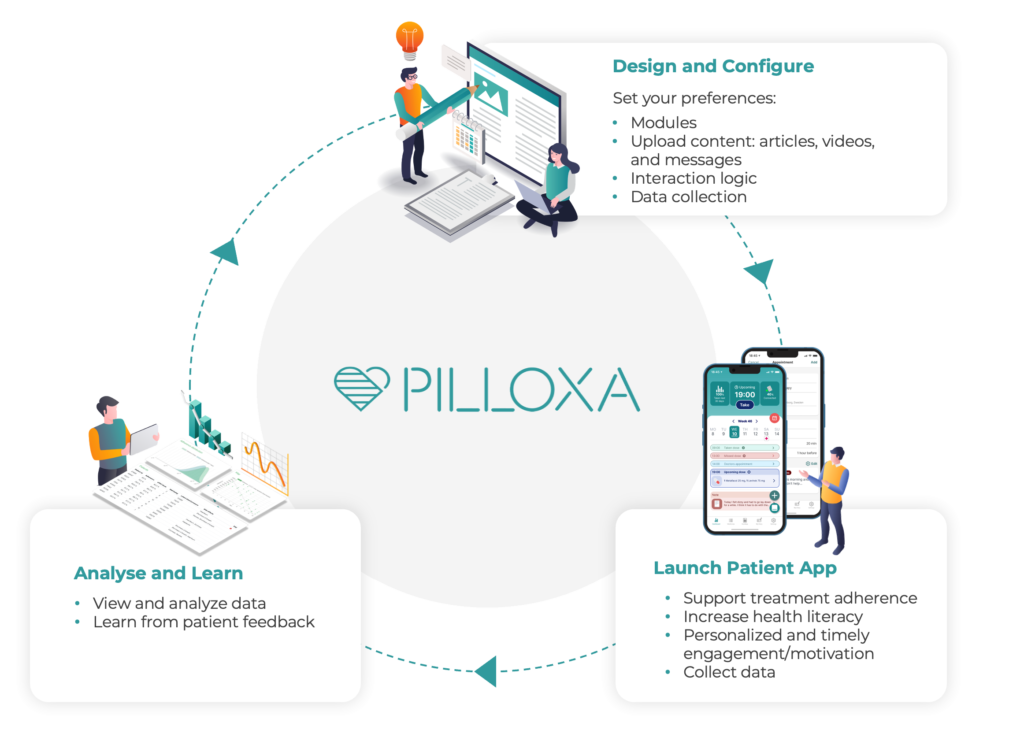 Why choose us?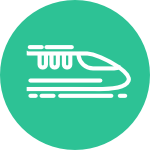 Simple and fast
Standardized flat fee pricing. Pay for what you use, no hidden costs.
Fast initiation with standardized and transparent legal and regulatory documentation.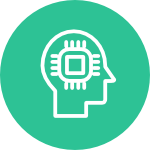 Patient first
We don't compromise on patient value – all patient functionality is always included.
Timely releases of new features add value each day to patients and customers.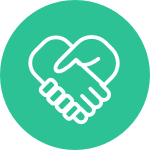 Accelerate learning
Build, measure, and learn directly in our web interface. Iterate as often as you like and become a top expert in your area.
Patient-facing mobile app
Support your users at every step of their treatment journey with your tailored app-program.
Schedule and log appointments, tasks and trainings. Provide articles and videos when needed and allow the users to return to the information at any time. Support adherence to treatment with reminders, correct medicine information and motivation tools.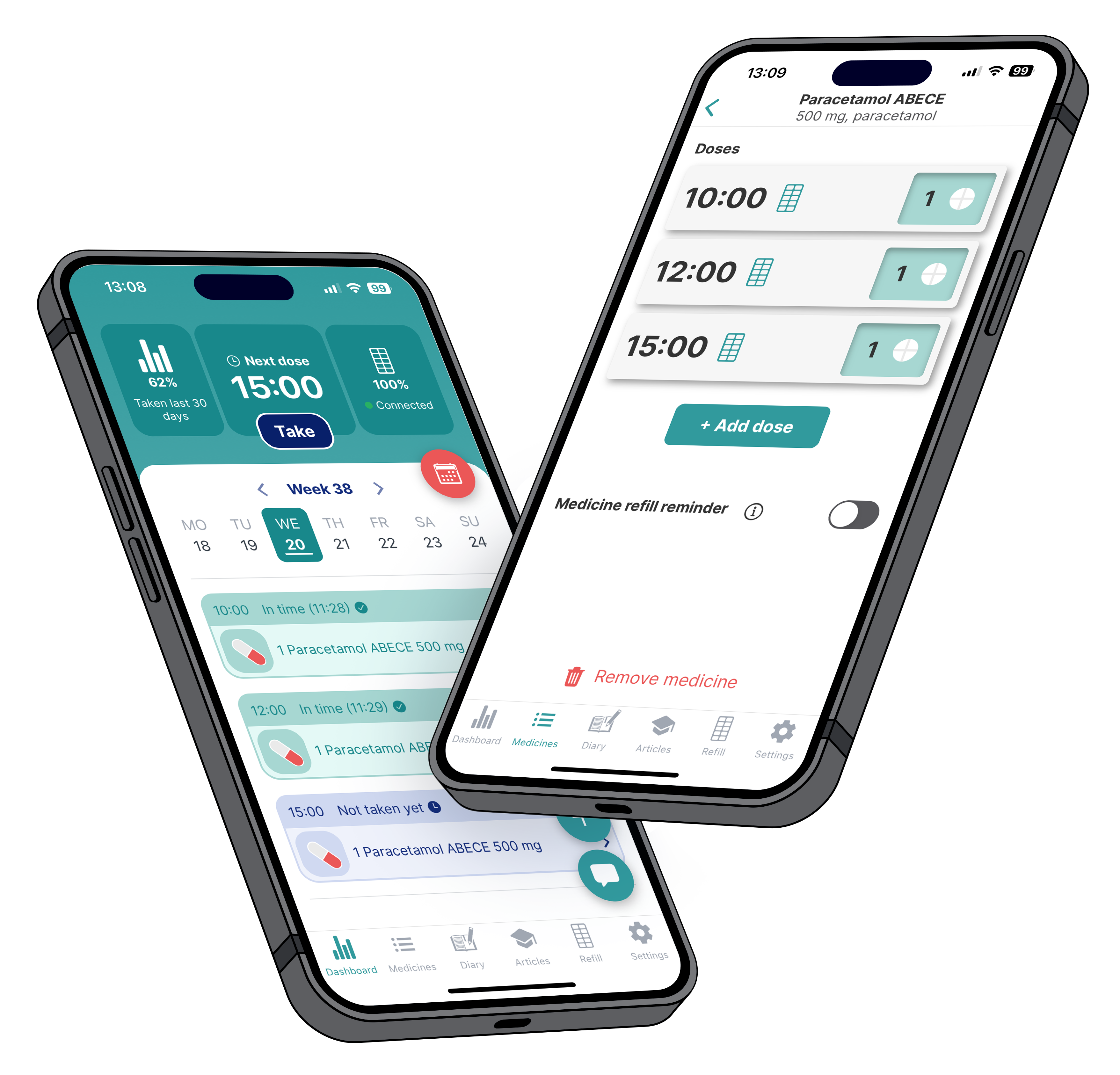 Program manager web interface
Analyze the data available from your program in real time. Measure engagement and retention. Define your KPIs and gauge progress. Identify and experiment with different value propositions.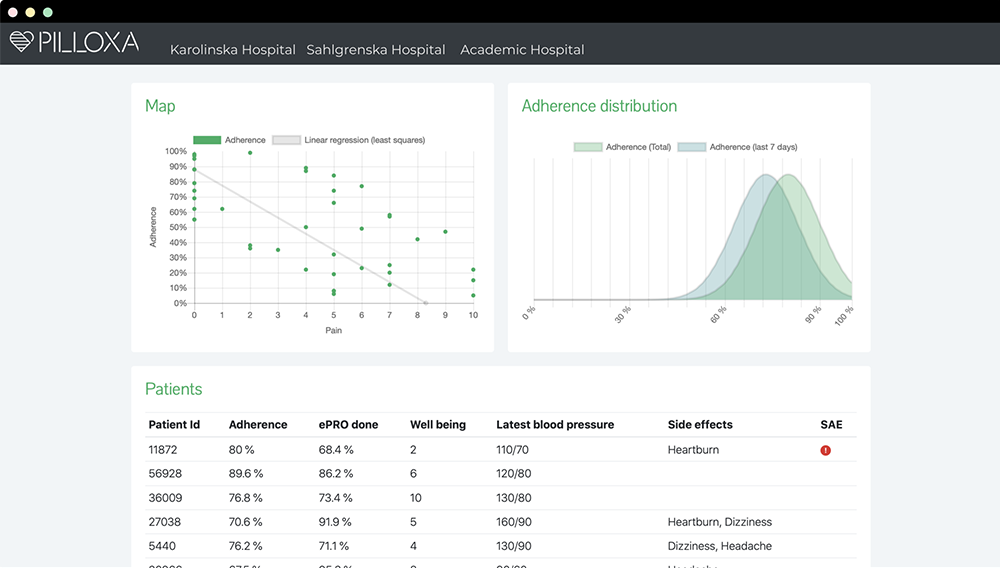 Add-on smart hardware
Smart devices can be connected to a program when it adds value. To support medicine adherence, connect our own smart pillbox, Pilloxa One. This will enable smart reminders by tracking when doses are taken or missed.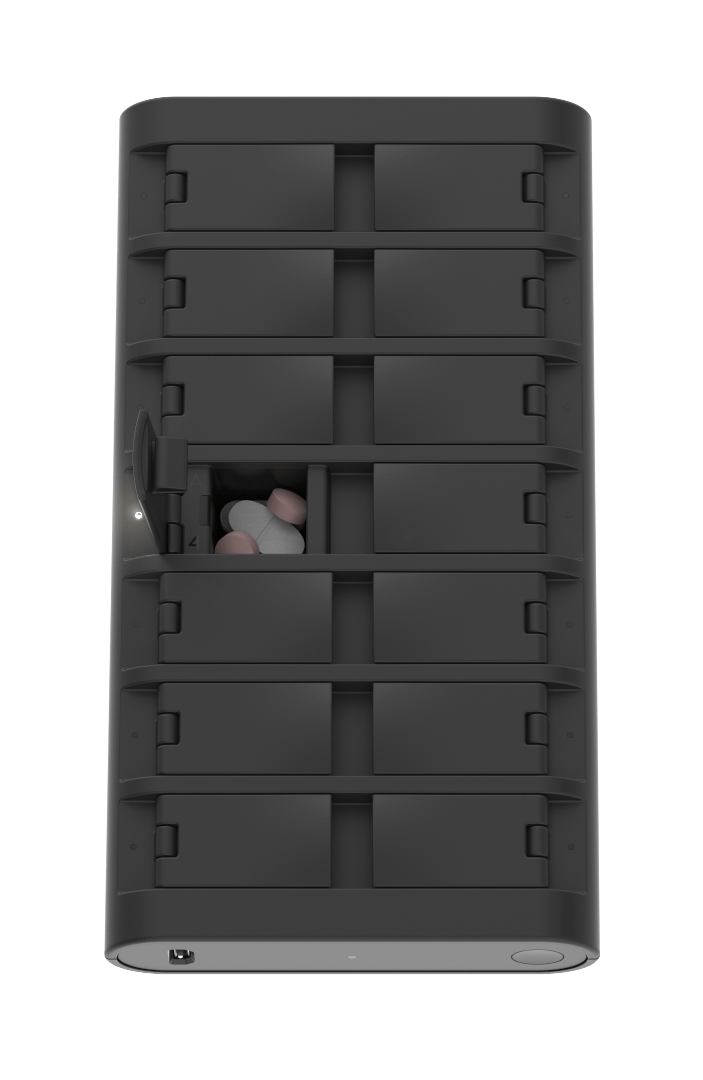 Continuously adding more value
Explore our roadmap of upcoming features for your patient engagement program (reach out to learn more). Integrate them in your application with a few clicks. Add value to your users at no additional cost.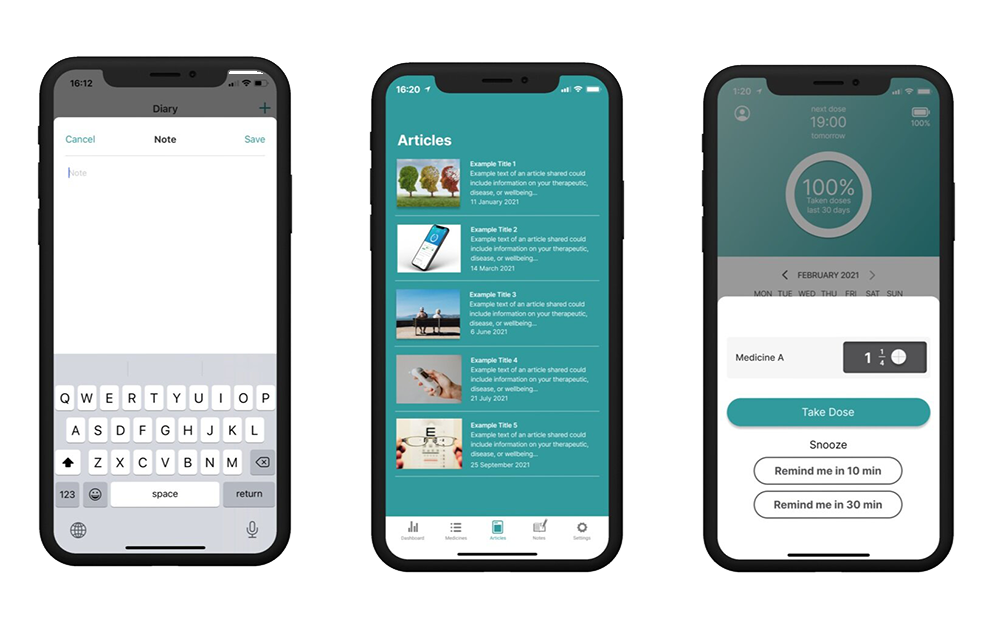 What languages are available?

We support English, German, Swedish, Danish and Norwegian. We are constantly adding new languages. Reach out to have a look at our roadmap.
Is the pillbox included?

Pilloxa One, our smart pillbox, can be included as an add-on in every program.
Can I expand the program to more countries if I like?

Yes, of course! If you want to expand your program to include more countries, contact us to add it to your package and you are ready to include even more patients!
What rights does the user have to their data?

The user always has the right to access, correct, and delete their data. Pilloxa complies to GDPR and handles personal information according to the highest standard of safety, for example by using pseudonymization and encryption.
Who onboards the patients?

It is up to you! Pilloxa provides high quality digital material and education so that you can decide according to your specific needs.
What standards and regulations do you adhere to?
Can I connect smart hardware, such as an inhaler?

The platform is open to smart hardware provided by other manufacturers. The integration process depends on many parameters (for example SDK, deep link API, and backend API) and for that reason is discussed case by case. Contact us and we will help.
Do I need to decide how many users I want from the start?

Every month you can set how many users will have access to your app. If you want, we can change it dynamically so that you pay only for what you use.